Enterprise knowledge management (KM) software for better support
Improves your agent-based and self-service support with AI-powered knowledge management software.
Create a knowledge-sharing culture that delivers a better customer experience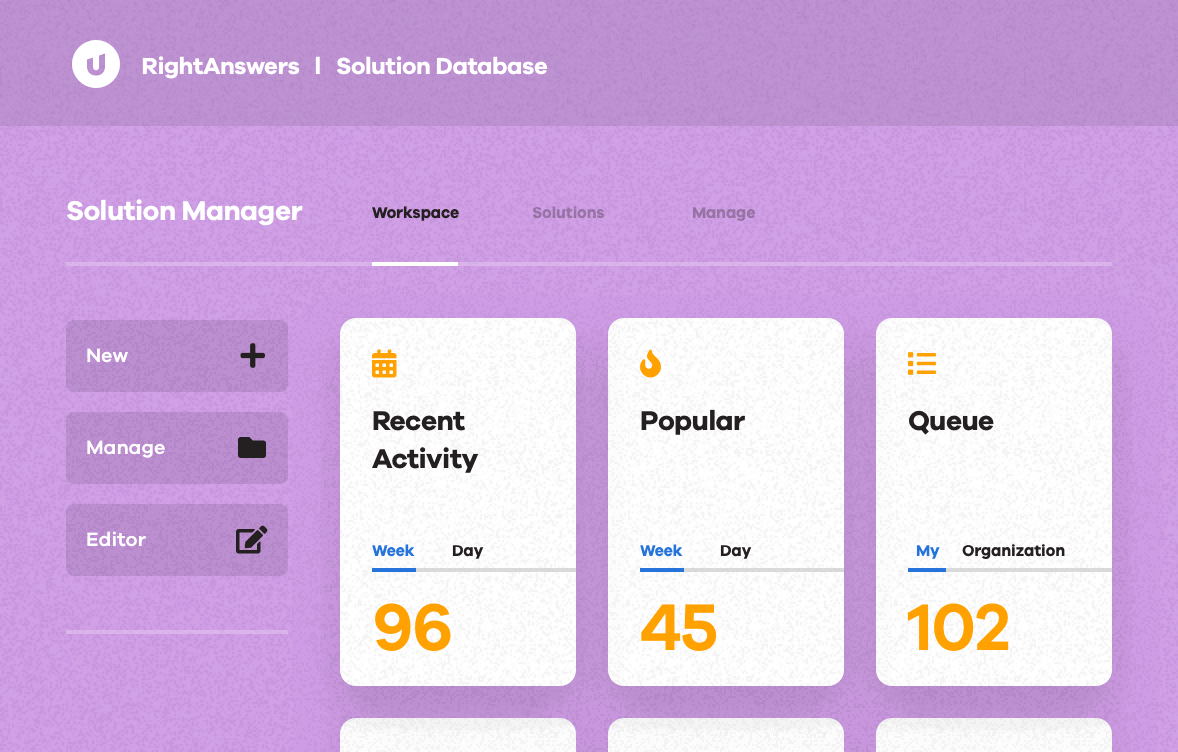 Spread the power of knowledge across your organization
Enable every member of your organization with access to a central repository to contribute and retrieve support knowledge.
Integrate seamlessly with existing software in your environment
Deliver all your enterprise knowledge in a single view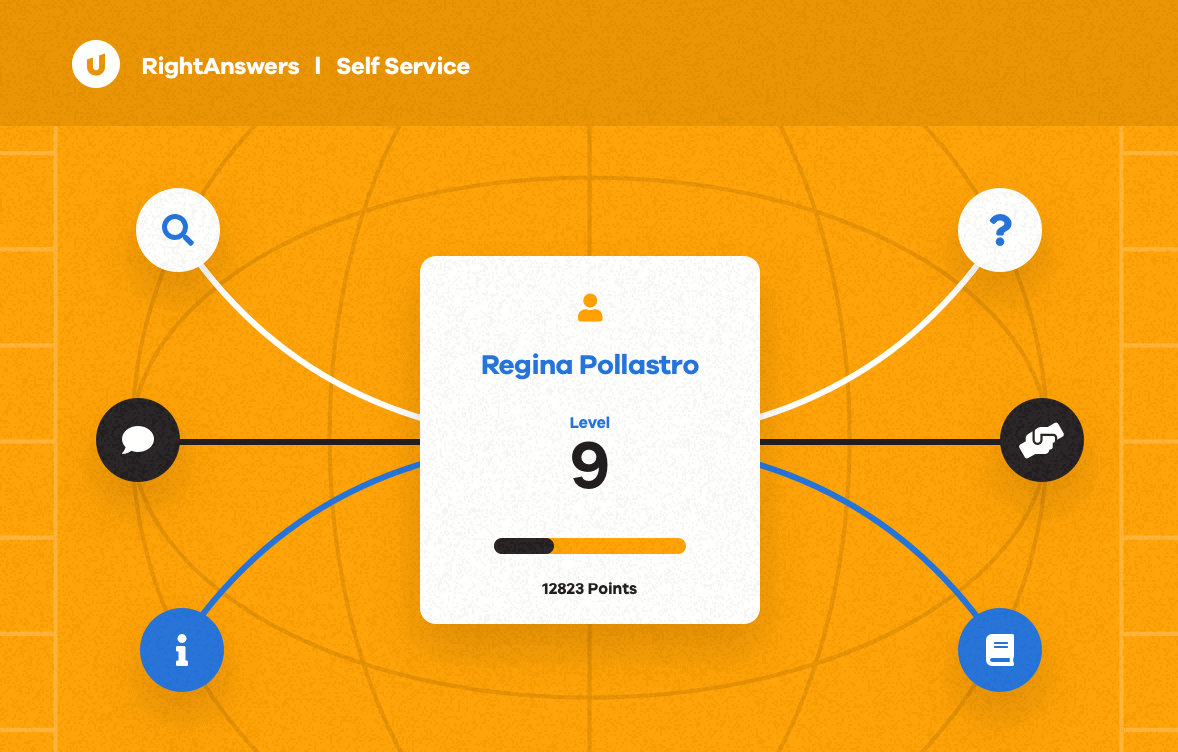 Deliver a meaningful multi-channel user experience
Combine AI-enabled search, user-friendly interfaces, gamification, and federated content across multiple sources to ensure the ultimate customer experience.
Empower your agents by equipping them with the knowledge they need
Drive organizational efficiency and increased satisfaction through facilitating effective knowledge sharing
Streamline workflows and enhance efficiency.
Drive engagement by keeping your knowledge base complete and up to date by detecting gaps in your knowledge base.
Get knowledge insights at your fingertips.
Interactive dashboards offer insights into the health of your knowledge base and provide information on knowledge base usage, effectiveness, and adoption.
AI-enabled knowledge management and search.
Advanced search algorithms help identify the best knowledge for the user from one session to the next, automatically staying on trend with the latest most popular answers.
Customer Service Playbook
We asked our clients and prospects to tell us the biggest challenges they face in delivering extraordinary customer service to their customers.
We work with your existing applications, and then some.
Upland RightAnswers' many integrations make it easy for users to create, find, and share knowledge in the same place they perform their daily work.
CRM/ITSM integrations:
ServiceNow
Salesforce
Microsoft Dynamics
Cherwell
Genesys
NetSuite
BMC
Zendesk
Jira Software
Ivanti
And more…
Other tool integrations:
Microsoft Teams
Sharepoint
Confluence
Google
Jive
BeyondTrust
Chat tools
SAML
Authentication tools
And more…
A reliable knowledge management system that delivers real results.
Intelligent. Insightful. Easy to use.
Easily create, manage, and share knowledge among your employees, agents, and customers and watch your productivity levels soar
Collaboration
Community forums to encourage agent, customer and employee collaboration
Trigger automated workflows through commenting, feedback and sentiment analysis
Empower users to work together on creating and improving knowledge in the workflow
AI and machine learning
Configurability with Virtual Assistants and other AI initiatives
Innovative machine learning to speed up the content creation process
Integrate with ease
Inline integration with virtually any case management or ticketing system
Simple knowledge creation
Built-in gamification to encourage new knowledge articles creation
Seamlessly import knowledge from Microsoft Word
KCS® verified
Knowledge-Centered Service (KCS) Verified V6 – the first application to be KCS v6 Verified, demonstrating Upland's leadership in, and commitment to, the knowledge management market
KCS methodology and processes built-in, with workflows conforming to KCS guidelines
Self-service
A customized brand experience that answers your customers' questions
Powered by your company's unique content that's combined with standard "Knowledge-Pak" content, a pre-populated collection of 40,000+ knowledge articles addressing the most common issues
Federated search
A centralized view of all your knowledge – wherever it resides
Extendibility to knowledge living in every corner of your organization
Analytics reports and dashboards
Insights into the health of your knowledge base with a quick summary of key knowledge management indicators
In-depth reports to inform you on the best information to provide your users
Deliver more personal and productive contact center experiences with the right knowledge software.
Pair RightAnswers with other Upland products to increase your call center productivity while improving the customer experience
KCS Training
RightAnswers guides you on your KCS journey, from explaining the basics of what exactly is KCS to exploring what commitments KCS requires.
Resources to drive impact