Professional Services Automation software that improves customer outcomes
Deliver more profitable services with professional services automation (PSA) software that streamlines project execution and improves collaboration.
A PSA tool to elevate project delivery and resource utilization and achieve better customer outcomes.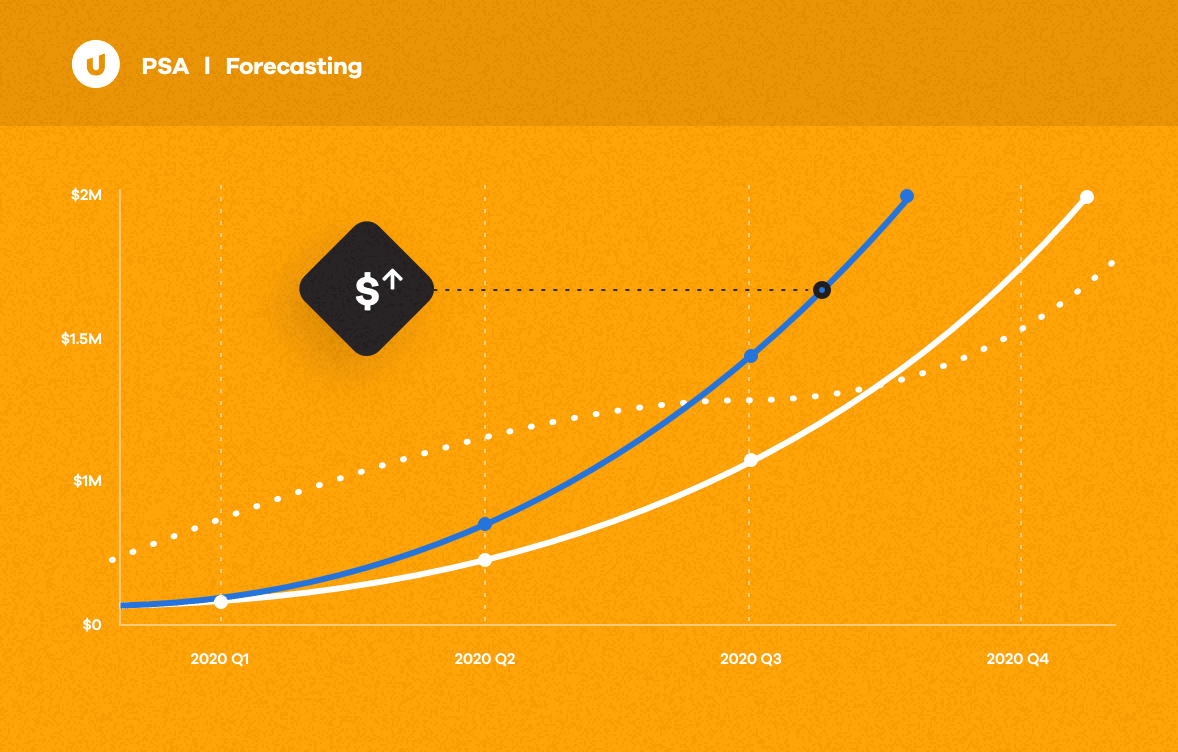 Improve services profitability.
Automate project, resources, and billing processes and achieve more consistent, efficient, and profitable services.
Leverage integrations, project templates, and notifications to ensure successful project delivery.
Forecast services revenue and monitor project profitability with interactive dashboards and reports.
Staff projects for optimal workload and profitability.
Embrace efficient capacity planning and utilization strategies to improve forecasting, scheduling, and managing your team across locations and geographies. Schedule your people according to availability, skills, and proficiency.
Strategically allocate resources to the right project based on capacity, cost, and availability.
Quickly reallocate resources when faced with unexpected scope changes or project overruns.
Redefine project repeatability.
Streamline front and back office functions of your services organization using one system, so you can focus on finding customer value, increasing project quality, and boosting profits.
Create positive customer outcomes.
Capture customer signals throughout every service engagement to correct problem areas and build customer loyalty.
Collaborate across the organization and beyond.
Extend project collaboration throughout the enterprise with Microsoft Teams-driven project channels, knowledge sharing, and customer engagement portals.
We grew our services revenue by 18% over three years, and we couldn't have done it without Upland PSA.
The Power of Collaboration in the Remote Project Era
To achieve long term remote project success, improving collaboration is a must. Learn four actionable strategies you can implement to encourage a revenue-driving remote workforce.
Connect to your ecosystem with our enterprise PSA software.
The Upland Integration platform, powered by Boomi, enables you to create as many connections as you want across your enterprise systems.
CRM integrations
Compatible with Salesforce, Microsoft Dynamics, and HubSpot.
Monitor incoming project pipeline and forecast workforce requirements.
ERPs and financial systems
Compatible with Sage Intacct, SAP, QuickBooks, Concur, Dynamics A/X, and others.
Automate financial projections, revenue recognition, cost rates, and customer billing.
Payroll and HR systems
Compatible with Workday, Ultimate, and others.
Manage expense payment, planned time off, and skills.
Project productivity tools
Compatible with Microsoft Project and Jira.
Manage project delivery details.
Reliable professional services automation software.
Real results.
Insightful. Convenient.
All-in-one.
Upland PSA helps you improve resource utilization and increase project profitability with out-of-the-box, user-friendly features that support collaboration.
Timesheet and expense automation
Centralized web and mobile time tracking for your entire workforce
Enterprise-friendly templates for different roles, clients, projects, or resources
Configurable approval workflows
Multi-currency, multi-company expense capabilities
Resource management
Skills library includes certifications, languages, and proficiency
Availability heat-map includes upcoming utilization, planned, and unplanned time off
Soft or hard booking according to project status
Resource request process for a global resource pool
Project management
Gantt-based project planning
Tight connectivity with resources, timesheets, and financials
Project financials
Estimate project revenues, costs, EACs, and profit margins and resources
Real-time project actuals from timesheets
Resource forecasting according to associated cost and billing rates
Revenue recognition
Fixed fee, time, and materials, or configurable billing
Advanced analytics capabilities
PSA native analytics
Role-based reports and dashboards
Out of the box and build your own
Don't stop now. Go beyond PSA.
Pair Upland PSA with Upland products to amplify project and customer success
Need more support? We've got you.
Our cost-effective Premier Success Plans offer dedicated account management, expanded support hours, personalized training, custom integrations, and more.
Resources to drive impact