Supply chain execution software for manufacturers
Upland Ultriva helps manufacturers run better end-to-end supply chain operations so they can produce what their customers need when they need it.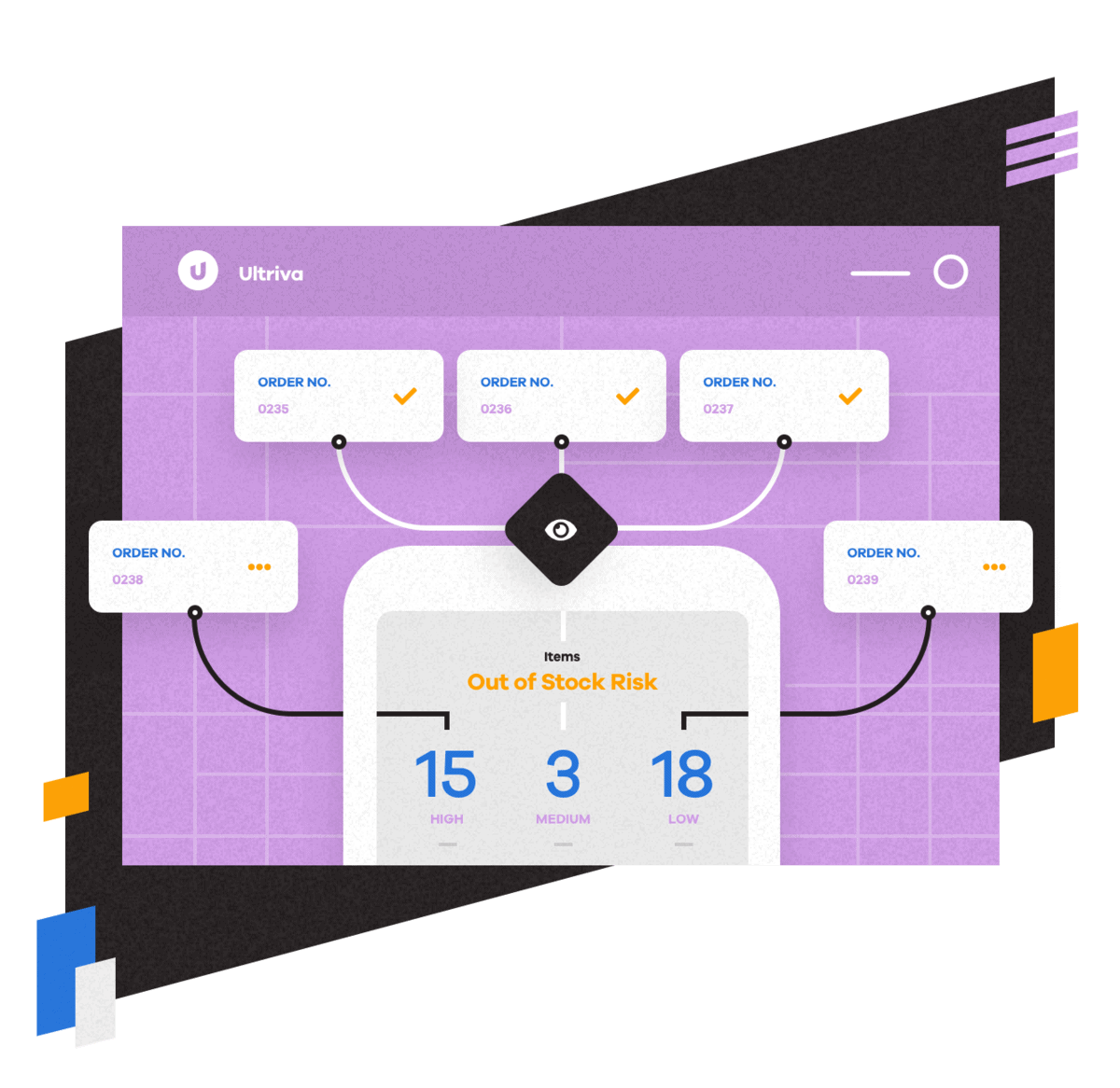 Flexible supply chain software to support the way your business runs.
Empower true collaboration.
The success of your manufacturing operations relies on a lot of people. Make it easy for them to work together from the first mile to the last.
Provide material planners, buyers, and suppliers with a single source of truth to assemble customer orders on time.
Enable open communication and file sharing about specific orders with every supplier in one central portal.
Get orders out the door.
Whether it's your high runners or your low runners, you can proactively monitor customer demand patterns to get more control of your inventory and lead times.
Know exactly when you need to source materials from suppliers and manage the creation and approval of Purchase Orders.
Get complete visibility of your inventory, from sub-assembly to final assembly, in packing to shipping, or warehouse to final destination.
Flexible system configuration
Automate notifications and approval workflows to match the way your business runs today and easily make real-time changes when business demands.
Improve manufacturing operations
Get the most out of your staff and equipment resources with complete visibility from the top floor to the shop floor on everything from order release to receipt.
Lower costs and improve cash flow
Shorten lead times and reduce the need to pay for expedited deliveries on raw materials or finished goods to customers.
Ultriva has really helped consolidate all the material movements and transactions and allowed us to focus on what's important – keeping our customers with parts.
How convergence improves supply chain performance
Learn how bringing together supply chain execution and manufacturing operations can reduce custumer fulfillement snags.
Support for your extended enterprise value chain
Upland Ultriva offers the most critical features supply chain and plant operations teams need to meet customer demand.
Supplier Portal
Help buyers and suppliers see exactly what they need to – when they need to – so they can make great decisions, faster.
Never miss a beat and sync up your raw material supply chain with automated demand signals from the plant floor.
Make it fast and easy for your supply chain partners to communicate and share important information about every order in one central portal.
Inventory Management
Connect supply chain operations, manufacturing, and distribution centers.
Anticipate and respond to evolving customer demand patterns.
Manage material flow one tier at a time to improve inventory velocity.
Plant Operations
Automatically track how orders move through your entire production process.
Use automation to release and stage customer orders based on your own sequencing rules.
Optimize equipment usage to eliminate delays and meet customer demand.
Quality Management
Quickly identify and resolve issues with your supply chain partners.
Isolate impacted lots and get started on corrective or preventative action plans.
Manage your approved supplier list based on performance and custom quality ratings.
Get the most out of your supply chain tech stack
Connect Upland Ultriva with your other SaaS supply chain systems to add even more speed to your operations.
ERP integrations
Automate Purchase Order generation and execution with mandatory supplier acknowledgements, advanced shipping notice, receiving, and put-away functionality.
Demand Planning
Provide online MRP runs for gross requirements and planned orders, giving suppliers immediate insight into your scheduled production for advance planning.
Warehouse Management Systems
Scan received orders to dedicated put-away locations. Track materials in overflow locations. Track material movements from warehouse, to supermarket, to factory floor.
Product Quality Assurance systems
Track nonconformities using NCR and CAPA workflows to manage dispositions and request RMAs from suppliers on RTVs.
Third-party logistics (3PL) systems
Create 3PL business objects in Ultriva to give your logistics providers real-time visibility to inventory movements and material shortages.
A reliable supply chain management tool.
Real results.
Ultriva
Trane Technologies improves supply chain visibility, collaboration, and execution
Trane Technologies wanted better visibility and control over its supply chain operations to help reduce excess inventory costs and improve collaboration with its partners.
25%
Reduction in inventory
Build your enterprise powerhouse
Pair Ultriva with other Upland products to drive bigger, better ROI