Supply chain management software that delivers the goods
Give your supply chain the competitive edge with real time visibility and collaboration tools to optimize every point along the supply chain.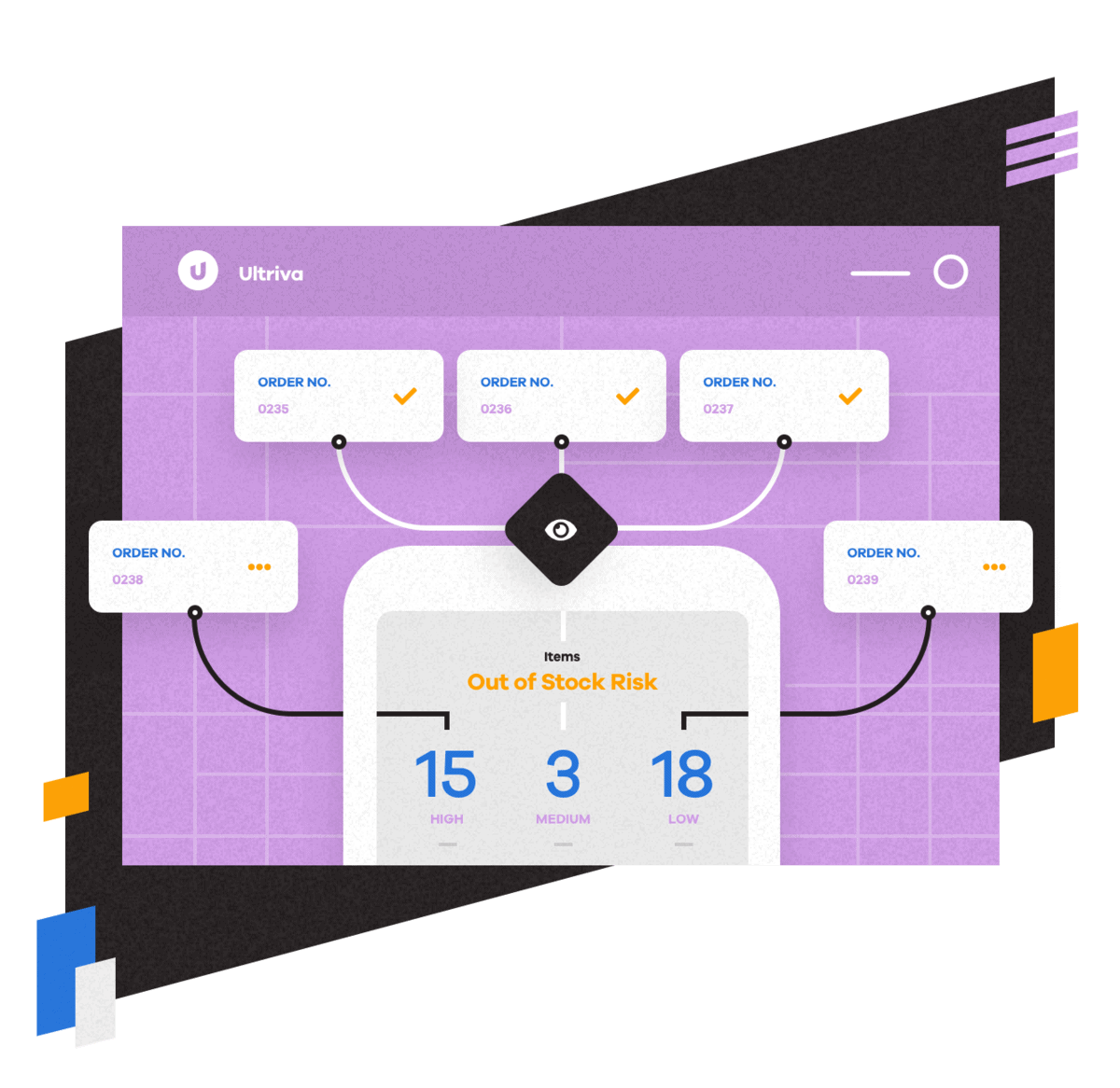 Get complete visibility and control with supply chain management software that's simple to use.
Collaborate up and down your supply chain.
Centralize communication for tighter coordination between all parties and meet just-in-time replenishment targets.
Manage the supply chain in a common portal that is visible to suppliers, carriers, distribution centers, and third-party logistics providers.
Receive system generated alerts and proactively work with all parties on recovery plans. Quickly resolve real or potential supply chain disruptions.
Boost profits with
demand-driven manufacturing.
Synchronize manufacturing and supply chain operations with actual customer demand to ensure the right parts and quantities are flawlessly delivered.
Implement pull-based replenishment via eKanban between distribution centers, manufacturing plants, and raw materials suppliers.
Strategically adjust inventory levels based on actual consumption of raw, work-in-progress, and finished goods.
Take action on intelligence from the supply chain control tower
Implement, communicate, and measure operational and financial impact of recovery plans in near real-time.
Continually improve enterprise value chain performance
Leverage data to drive cost savings and cost avoidance in day-to-day supply chain and manufacturing operations related to overstocking, last-minute shipping, and change order management.
Onboard suppliers virtually in just a few hours
Enable barcode and RFID labeling starting from day one. Gain visibility from purchase order to receipt while optimizing receiving operations.
The traceability provided in Ultriva gives us total control and visibility. It is intuitive and easy to use , with great onscreen visuals. We continue to expand Ultriva as it pulls production chaos into a beautifully orchestrated symphony.

Robert Rivers
Tyler Plant Manager, Residential HVAC & Supply, Trane Technologies
Supply chain management where you work
Ultriva works well with over 20 ERP systems to maximize results for data-intensive ERP transactions.
Connect with ERP systems, including:
Oracle
SAP
NetSuite
INFOR
JD Edwards
QAD, and more.
Supply chain communication in one place.
Upland Ultriva makes smart collaboration possible with easy-to-use features to handle demand, manufacturing operations, supply chain analytics, and more.
Collaborative supply portal
MRP orders, eKanban and request for quote processes
Procurement enablement
Supply chain enablement with visibility, collaboration, and execution supplier eKanban meets process, operational, and regulatory requirements
Lean factory management
Shop floor synchronization between demand and production schedules
Levels, sequences
Internal eKanban and overall equipment effectiveness reporting
Demand portal
Finished goods replenishment process
Quality management system
Supplier onboarding, approval management, and reporting
Product non-conformity and corrective action reporting
Request for quote (RFQ)
Supplier RFQ process management
Strategic sourcing
Social media concepts
Inventory optimization tool
Simulation capabilities to reduce inventory expenses
eKanban item identification
Auto-determine optimal eKanban loop-size
Future state operational and financial performance simulation
A reliable supply chain management tool.
Real results.
Ultriva
Ingersoll Rand's Trane Manufacturing Facility communicates up and down the supply chain and accelerates manufacturing operations.
Ingersoll Rand's Trane needed better communication between supplier and manufacturer to help them spot and fix supply chain issues faster.
20%
increase in inventory turns/yr
Build your enterprise powerhouse
Pair Ultriva with other Upland products to drive bigger, better ROI