Proposal Management & RFP Response Software
Help teams collaborate to create stand out proposals and RFP responses quickly, shorten sales cycles, track results, and score more wins.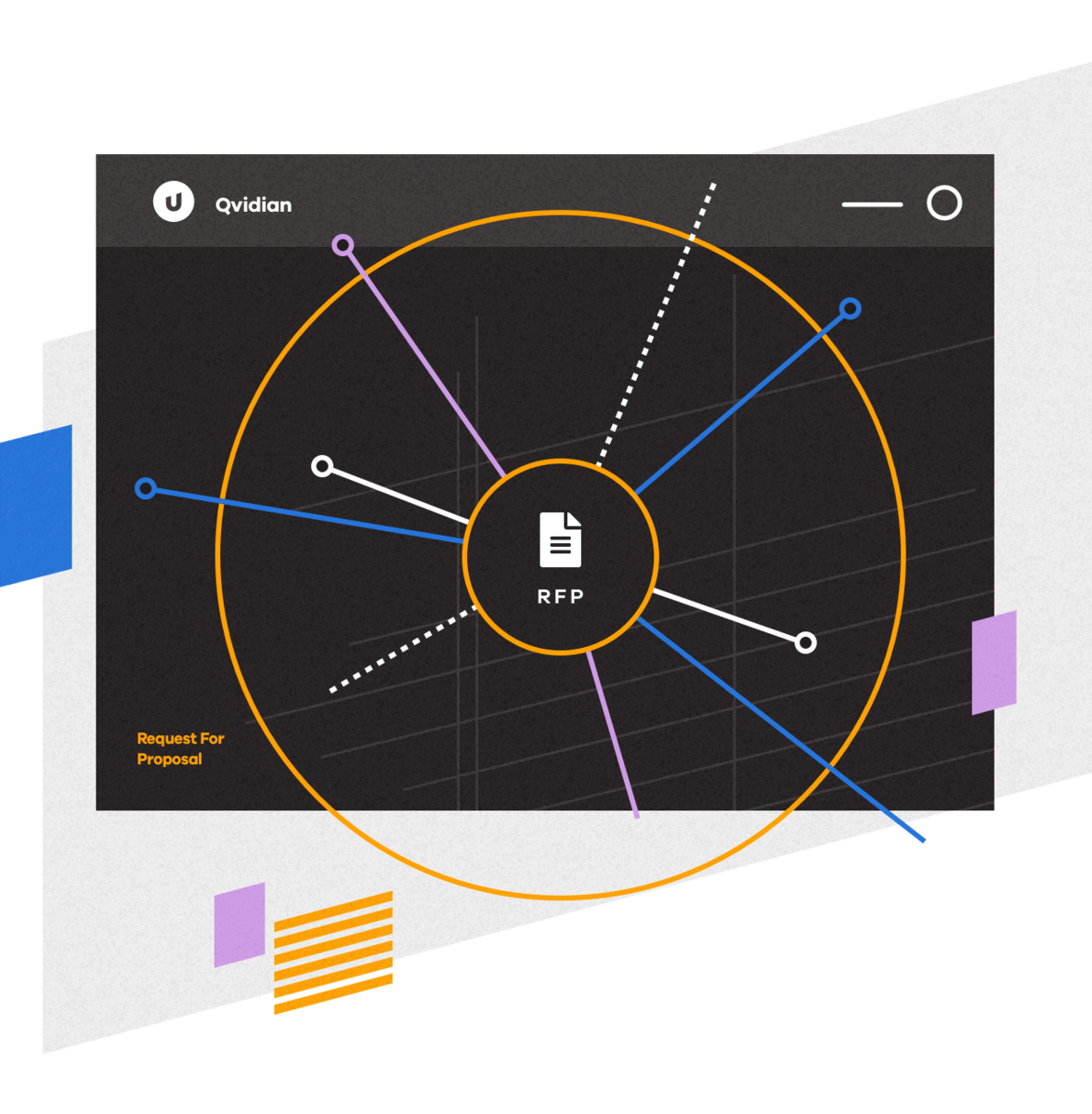 Thanks to Qvidian, we are saving our sales reps three days of work, far exceeding our original expectations. We are improving efficiencies in the field and boosting revenue.
Connect Qvidian with the systems and data you use most to speed up response times and encourage collaboration across teams
Microsoft Office
Supports: Word, PowerPoint & Excel
(Desktop 2013 – 2021 & Microsoft 365)
Use the tools your team and SMEs work in every day
Salesforce
Supported editions: Professional, Enterprise, Unlimited, and Performance
Use account data to help prepopulate, build, and inform proposal responses
Open API integration
Supports: .NET-based Web Services API
Have your own needs? No problem, we've got an open API
Browser Extensions
Supports: Chrome, Microsoft Edge, and Firefox on Windows or Mac
Find and use RFP answers, sales content and more, right from your browser
Reliable products.
Real results.
Be a response rockstar.
Whether they're working remotely or in the next cubicle, our tools encourage collaboration so your team gets work done and brings in revenue.
Central content library
User-friendly folder structure and content tagging
Action alerts, version control, and content expiration
Automatic questionnaire importing
AI-driven document parsing
Identifies headings, questions, and answers
Intelligent answer completion
Suggests the most relevant content
Auto-populates best-fitting answers
Real-time, full document previews
Accurate layout and formatting for context
Eliminates version control concerns
Virtual team collaboration
In-product message threads and coordination
Supports Office Online, Teams, and SharePoint
Review & approval workflows
Reusable multi-step assignment workflows
Final document reviews, complete with e-signing
Professional style templates
Format and re-format documents rapidly
Enforces brand standards and style rules
Analytics reports and dashboards
Most-requested standard dashboards
Drag-and-drop custom report builder
Conquer more than just proposals.
Pair Upland Qvidian with other Upland products to drive revenue that comes in from multiple channels.
Qvidian RFP Software helps you bring your A Game.
Level up to Proposal Master with live, virtual classes or elect for self-paced, online courses.
Resources to drive impact