Simplify Your RFP Process With Qvidian
Qvidian RFP response software turns the mundane task of writing RFPs into a smooth, efficient process, allowing your team to spend more time focused on winning business.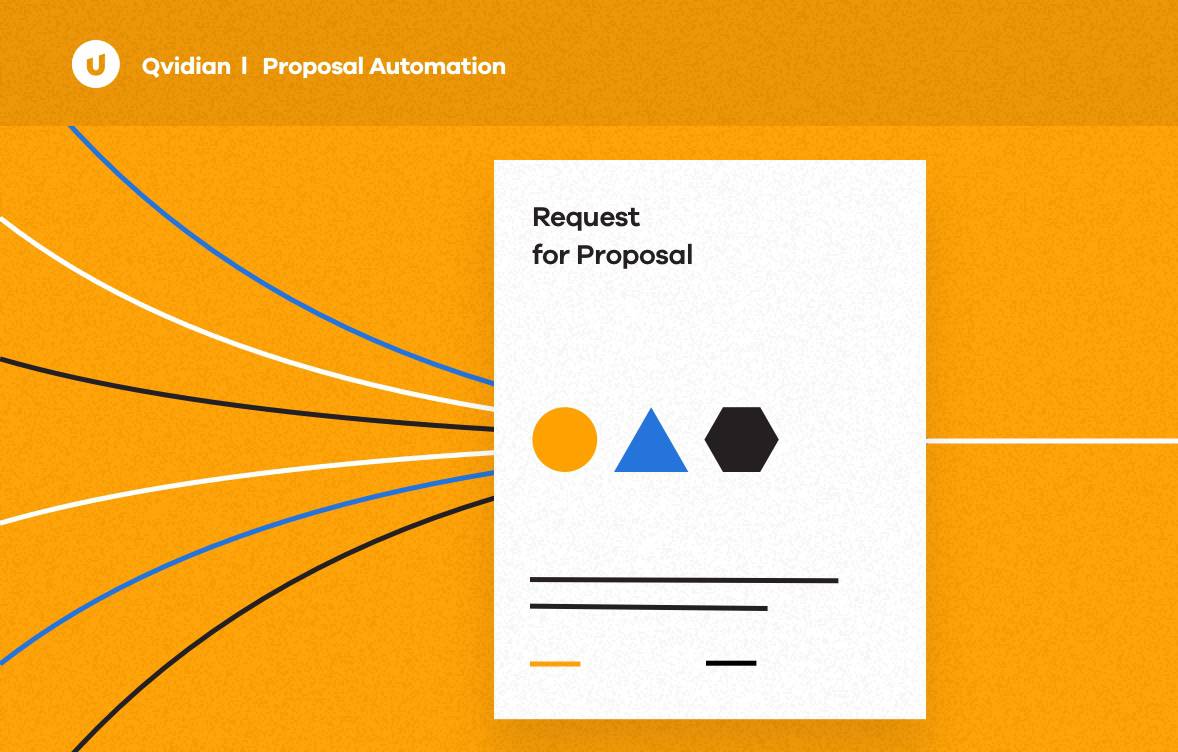 With Qvidian, you can take the stress and guesswork out of the RFP process.
Automatic document creation and inquiry identification on upload
AI powered by machine learning suggests the best content and auto-populates a response, saving valuable time spent searching for and typing out a response.
With a central content library, you never have to worry if your content is up to date, or if unapproved content is being shared—a huge win for your compliance team.
Qvidian eliminates RFP roadblocks and helps win more business.
Without RFP automation proposal teams often deliver rushed, incomplete, inaccurate or just plain ineffective proposals, which results in lost business.  Qvidian helps your teams to:
Ensure compliance
Streamline processes and resources
Consistently collaborate between SMEs and approvers
What is an RFP?
An RFP, or request for proposal, is a mission-critical business document. Organizations use RFPs to inform contractors and vendors of a specific project to solicit bids. Once bids are received, the buyer can compare prices, project scope, security, and overall fit.
Easily connect and collaborate with your team.
With in-product messaging, custom teams, and intelligent workflows.
Seamlessly integrate with existing systems.
Integrations with Microsoft Office, Salesforce, web browsers, and an open API. 

Efficiently automate your RFP process.
Auto-fill capabilities powered by AI, analyze and suggest content.