Knowledge Base Solutions For More Effective Knowledge Creation & Sharing
The heart of RightAnswers is Solution Manager, our intuitive tool where your knowledge authors create and modify knowledge articles in your ITSM and CRM knowledgebase. In Solution Manager, authors can personalize solutions for different audiences, such as agents, customers, and employees, for access in our Agent Portal and self-service portals, respectively.
Take Charge of Your Knowledge Base
Solution Manager software enables the creation of many different solution types, including:
Interactive solutions such as decision trees and RightPath step-by-step checklists lead customers through multi-step solutions: RightPath Solutions allow you to create checkpoints within the solution that help the user and/or agent to keep track of how far they've progressed toward completion of a complex or long term process.Decision Trees help guide both agents and users to the right answers through a diagnostic set of questions and answers.
Multimedia solutions, including video: Allows the agent or user to watch and listen to clear directions on how to resolve issues.
Multi-lingual solutions, for supporting customers across the globe: Multi-Lingual Capabilities allow you to create and manage solutions for your agent and end-users across the globe with support for both single and double byte languages.
So you have a knowledge base and a process in place for creating knowledge. But how do you ensure the knowledge is actually going to be usable? Always keep your audience in mind when you are writing the article. Put yourself in their shoes – would it make sense to them? Will they understand the language you are using? And templates, like those found in our knowledge sharing platform, are an easy way to make the content consistent and ensure your audience can find what they need quickly.
1. Identify your audience.
2. Use templates.
3. Highlight the important information.
4. Use graphics.
A picture paints a thousand words – use screen grabs or images as aids to describing steps or illustrating the answers. Research has shown that we remember visual images much better than words
5. Make it repeatable.
The more repeatable your method is, the more likely people will contribute content, because formatting decisions are pre-loaded. To ensure your content is being written in a consistent and effective way, why not check out this guide for those who are responsible for creating content?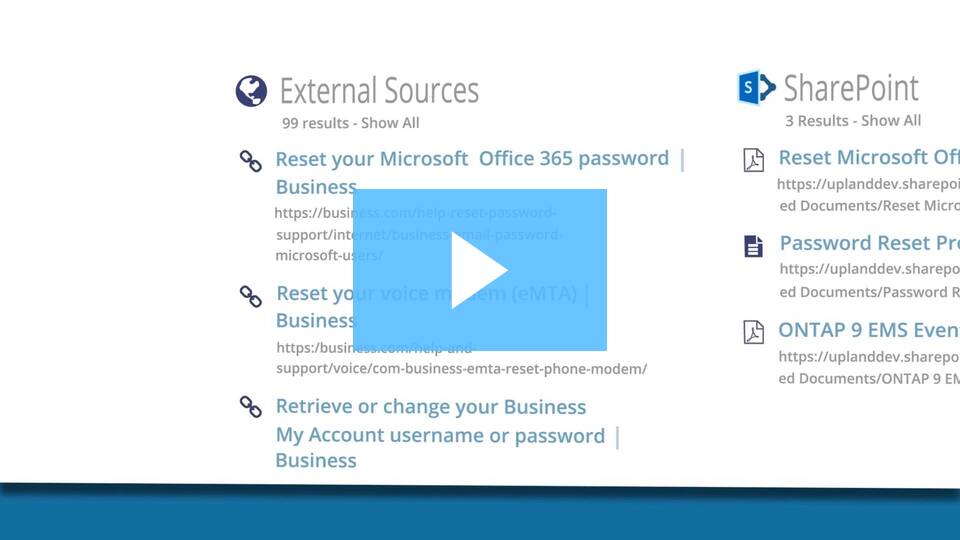 Upland RightAnswers Demo – Upland Software
Intuitive Tools Position You for Success
Easy-to-Use Templates
Solution Manager's knowledge sharing platform comes with pre-built templates for addressing different types of problems, such as how-to's, errors and operational and functional issues. Don't want to recreate the wheel? Use our duplicate detection capabilities to check for (and leverage) existing solutions in the knowledge base.
Advanced Capabilities
Advanced capabilities include out-of-the-box gamification to drive the desired behaviors among your employees and customers, and an automated Knowledge Quality tool to ensure your knowledge base is populated with highly useful knowledge.
Tested Processes
Processes in Solution Manager are based on knowledge best practices and can support any knowledge methodology, such as Knowledge-Centered Service (KCS®). In fact, Solution Manager is KCS Verified V6 – the highest level of KCS accreditation – and offers more than 70 built-in KCS processes.
KCS® is a service mark of the Consortium for Service Innovation™
Schedule a demo to learn more about RightAnswers Solution Manager